The launderette isn't normally a place you would associate with a smoldering male model inflaming the passions of a group of women doing their weekly wash – but jeans manufacturer Levi's cult advert changed all that when it first appeared on our TV screens in 1985.
Anyone who was around in the '80s – and younger generations too, thanks to the likes of YouTube – will forever associate Marvin Gaye's hit record, I Heard It Through the Grapevine, with Nick Kamen strolling into the launderette, stripping down to his boxer shorts and putting his Levi 501s in the washing machine.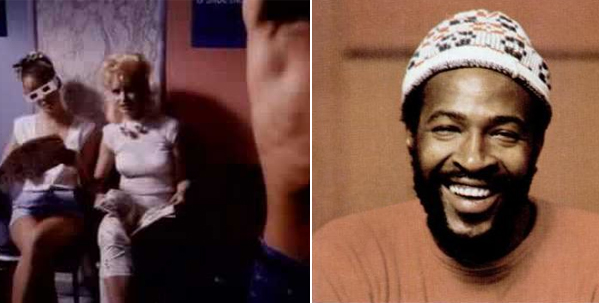 Flustered female customers – and one uncomfortable man – watch him with a mixture of awe and disbelief as he casually sits down to read, semi-naked, while he waits for his washing. The advert significantly increased sales of Levi 501s and was voted fourth in the 100 greatest TV ads of all time in a poll in 2000.

Story behind the ad
In the mid-80s, Levi's fortunes were flagging – the brand, which had been around since the 1850s, had a reputation for being something your dad would wear. With hundreds of other trendy new brands on the market, the marketing executives were under pressure to come up with a campaign to make Levi's fashionable again.
The target audience for Levi's 501s was 15 to 19-year-olds and research revealed they saw the USA of the 1950s and '60s as a cool time in history, thanks to the likes of Elvis Presley, James Dean and Sam Cooke. Subsequently, John Hegarty and Barbara Noakes thought up the launderette idea and director Roger Lyons was given the go-ahead to film the advert, which was set in 1950s America.
The song wasn't actually the Marvin Gaye version – it was a newly-recorded "session" track – but after the advert was aired for the first time on Boxing Day 1985, the original "Grapevine" was re-released and charted again.
It wasn't the first time an advert had featured a man stripping down to his undies in a launderette. Two decades earlier, an advert for Hamlet cigars had exactly the same theme in 1968. Dreamed up by advertising agency Collett Dickenson Pearce, it featured a bowler-hatted city gent throwing all his clothes into a washing machine in a public launderette, while he smoked a cigar. The famous Hamlet music – Bach's Air on a G-string – plays in the background in one of English director Alan Parker's first projects.
However, unlike Kamen, the earlier advert's star isn't revealing a buff body in trim boxer shorts – instead, he's wearing a rather unflattering baggy white vest and boxers, with black socks, sock suspenders and a bowler hat! Needless to say, the female launderette customers are slightly less thrilled by his impromptu strip and the theme of the advert is that a Hamlet cigar creates "happiness" in otherwise difficult situations.
Superstar
The effects of the Levi's 501 advert were instant: Kamen, aged 23, became an instant superstar, with consumers writing to Levi's asking for his photograph. The jeans became a "must-have" item and sales rocketed by an amazing 800% almost instantaneously! In 1987, Levi's sales were 20 times greater than they had been in 1984.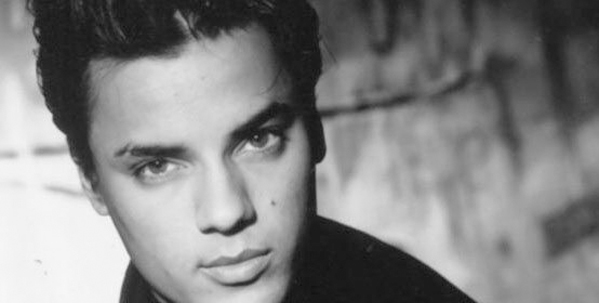 Boxer shorts' sales also boomed to record levels, although the ad agency later admitted they had really wanted to dress Kamen in a pair of jockey shorts, but advertising standards wouldn't permit this, so the boxer shorts were a bid to get the advert past the sensors!
Both teenage girls and boys flocked to buy Levi's, as the girls made Kamen their pin-up and the boys wanted to emulate his toned physique and cool persona. The model became so popular that Madonna wrote a song which Kamen recorded, called Each Time You Break My Heart. It reached number five in the UK charts and Kamen, who originally hailed from Harlow in Essex, moved to Los Angeles, where he hoped to launch a solo pop career.
However, despite his smouldering good looks, his subsequent singles failed to chart. Even with Madonna providing backing vocals, Kamen's singing career was short-lived. In 1992, he released his last album, Whatever, Whenever, but it failed to chart.
Kamen's cult Levi's launderette ad still receives YouTube hits today. He was superseded in 1999 by a yellow puppet called Flat Eric in the Levi's advertising campaign. Now aged 55, Kamen has disappeared completely from the public eye.
Now we can't promise that Nick Kamen will walk into your launderette, but Bartlett stocks a wide range of reliable commercial laundry equipment!